GUNNS CORRUPTS TASMANIA
Using convict slave-labour the English settlers began exploiting Tasmanias rich timber, mineral and farming assets.
They soon realised that the native 'problem' would require a permanent solution. They succesfully carried out the genocide of the Tasmanian Aboriginals for short-term economic gain. They brought many unique species like the Huon Pine to extinction with their pillage and burn mentality. The Tasmanian Government implemented the succesful extinction of the Tasmanian Tiger, also for short-term economic gain. Thanks to the involvement of corrupt governments, this once pristine wilderness now has rising salinity, mass-extinctions and chemically polluted water. This is an outpost of civilisation where incest and violent crimes are common. Attacking the environment is a normal activity in Tasmania.
Inheriting this retarded tradition is wood-chip company Gunns Ltd. This company caused the Tasmanian devil facial tumour disease with the poisons 1080 and Atrazine. Having spent decades bribing politicians and intimidating critics who witnessed their raping of the landscape, they finally unveiled their insane vision of the future. A giant, polluting pulp mill that would steal the islands fresh water, contaminate it with carcinogenic dioxins, and then dump it into Australias richest fishery, as well as permanently dismantling the islands eco-system. They know they will destroy the health and livelihoods of the majority of Tasmanians with this glutony, but like the early colonialists, they couldn't give a shit.
Gunns top crony is the corrupt, alcoholic Tasmanian Premier and standover man Paul Lennon. Lennon launders hundreds of thousands of dollars in bribes every year in casinos and race tracks around the country. Lennon is owned by Gunns and even let Gunns write the act to assess their own pulp mill. Lennon has stolen millions of dollars of state finances and diverted it to Gunns. His government and Gunns are effectively the same entity. Now many more Australians and people all over the world know Tasmanias terrible secret. The one thing these criminals fear more than anything else is that you know what they have done to this island.
THE PULP MILL SHAME LIST
THE LOWER HOUSE SHAME LIST
These Corrupt Politicians All Get Donations From Gunns.
They All Voted For a Bill Written By Gunns.
They All Opposed An Inquiry Into Corruption.
David Bartlett david.bartlett@parliament.tas.gov.au
Heather Butler heather.butler@parliament.tas.gov.au
Jim Cox jim.cox@parliament.tas.gov.au
Lara Giddings lara.giddings@parliament.tas.gov.au
Bryan Green bryan.green@parliament.tas.gov.au
Peter Gutwein peter.gutwein@parliament.tas.gov.au
Michael Hodgman michael.hodgman@parliament.tas.gov.au
Wil Hodgman will.hodgman@parliament.tas.gov.au
Steven Kons steve.kons@parliament.tas.gov.au
Paul Lennon paul.lennon@parliament.tas.gov.au
David Llewellyn david.llewellyn@parliament.tas.gov.au
Sue Napier sue.napier@parliament.tas.gov.au
Michelle O'Byrne michelle.o'byrne@parliament.tas.gov.au
Michael Polley michael.polley@parliament.tas.gov.au
Jeremy Rockliff jeremy.rockliff@parliament.tas.gov.au
Graham Sturges graeme.sturges@parliament.tas.gov.au
Brett Whiteley brett.whiteley@parliament.tas.gov.au
Paula Wriedt paula.wriedt@parliament.tas.gov.au
Rene Hidding rene.hidding@parliament.tas.gov.au
THE UPPER HOUSE SHAME LIST
These Politicians All Voted For Corruption.
Doug Parkinson doug.parkinson@parliament.tas.gov.au
Michael Aird michael.aird@parliament.tas.gov.au
Allison Ritchie allison.ritchie@parliament.tas.gov.au
Lin Thorpe lin.thorp@parliament.tas.gov.au
Ivan Dean ivan.dean@parliament.tas.gov.au
Greg Hall greg.hall@parliament.tas.gov.au
Paul Hariss paul.harriss@parliament.tas.gov.au
Sue Smith sue.smith@parliament.tas.gov.au
Jim Wilkinson jim.wilkinson@parliament.tas.gov.au
Tania Rattray-Wagner tania.rattray-wagner@parliament.tas.gov.au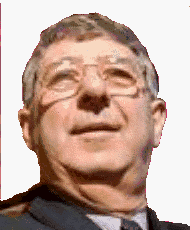 Serial Eco-Terrorist John Gay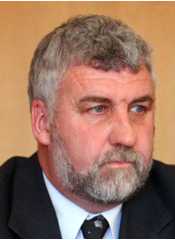 Slash and burn specialist Bob Gordon. He runs Forestry Tasmania as a charity for Gunns. Bob is also a propaganda expert. He has a thousand ways of calling mass-destruction 'sustainable'.
The Face of a Killer Anti-Conservation psycopath Robin Gray
The Board of Gunns Ltd has bought misery to thousands of Tasmanians. They are Australias most corrupt company with numerous bribery and illegal logging convictions.
They own Tamar Ridge Wines and Gunns Mitre 10
John Gay (Managing Director) Semi-literate half-wit. 'We've already built the pulp mill, we just need it approved'. Gay told national television.
Robin Gray (Director) Ex-Liberal Premier and climate criminal. Chairman of pyrethrum producer Botanical Resources Australia.
David McQuestin (Director) Was charged and pleaded guilty to breaching the Tasmanian Companies Code . His obese son Sam McQuestin told an Australian actress to move off the island when she complained about his dads illegal pulp mill opening up across the river from her property, which is now almost worthless. Young Sam owns Jimmy's Liquor and the Duke of Wellington Hotel.

Chris Newman (Director) Sleazy chairman of Prime Financial Group Ltd, director of Austereo, Coneco and the shady Balnave Corporate. Stations owned by Austereo Triple M and 2Day FM.
Richard Millar (Director)
Owns
Launceston Motor Group
who sell cars to Gunns.
Robin Holyman (Director) Inherited his fathers transport empire.
Cornelis A van der Kley (Director) Company bean counter and yes-man.

The Tasmanian Chamber of Commerce & Industry (TCCI) and their heads Damon Thomas and Michael Kent endorsed corruption by supporting the illegal assessment. They are anti-innovation and pro-cronyism.
Timber Communities Australia is another Gunns front organisation as is The Australian Environment Foundation.
The corrupt Paul Lennon government appointed a partner of the pulp mill builder to carry out an assessment outside the legal framework. This 'fast-track' process allows for the dumping of dioxin into Bass Straight, the burning of 1000 tonnes of wood per day and the theft of public capital and water to implement a project that will poison Tasmanias second largest city. Gunns also renovated Lennons house and ACTUALLY WROTE THE ACT OF PARLIAMENT TO ENVIRONMENTALLY ASSESS THEIR OWN PROJECT. Paul Lennon must be bought to justice for corruption, theft and fraud.
BOYCOTT ALL COMPANIES ON THIS PAGE.
DO NOT VOTE FOR ANY POLITICIAN ON THIS PAGE.
DO NOT INVEST IN GUNNS LTD.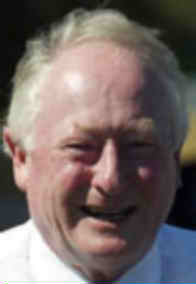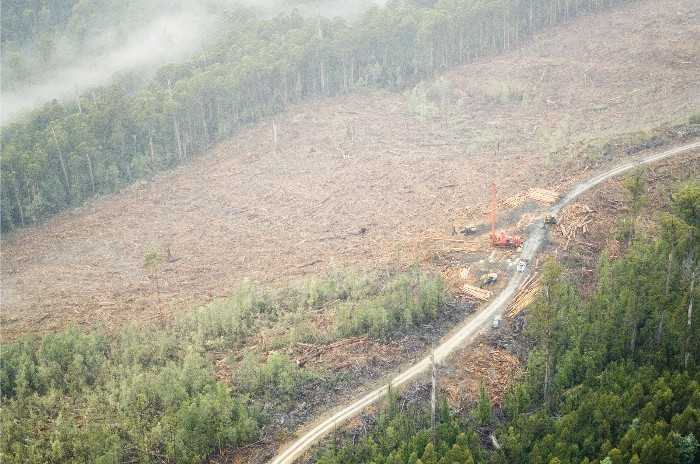 PLEASE COPY AND DISTRIBUTE THIS PAGE WIDELY AND ANONYMOUSLY
THE FUTURE OF THE HUMAN RACE DEPENDS ON US.
It is in Australias interest that Gunns Ltd be dissolved.
They bribe both major parties in Australia to carry on
illegal logging and to avoid justice.
They have attacked Australians using cancer-causing
chemicals.
They are 'climate change criminals' who try to cover
up their vandalism by manipulating the media and parliament.
They have also subverted the democratic process by suing
elected politicians to silence free speech.
Gunns use intimidation, arson and possibly murder to remove
those they think stand in their way.
Gunns believe they are untouchable by Australian law because
they manage a vast tax-avoidance scheme that includes politicians.
You can help make Australia a better place by bringing these
criminals to justice.